Find local info and where is Loreto Baja California Sur Mexico and how to get there, one of the first settlements in the baja sur peninsula, many years ago was the perfect place due its location in the sea of cortez.
Now this destination among others like los cabos, and la paz, has prevailed like a forgotten hidden gem. Now that tourism in the country has become more important than ever, this destination still growing and turning into a great vacation spot.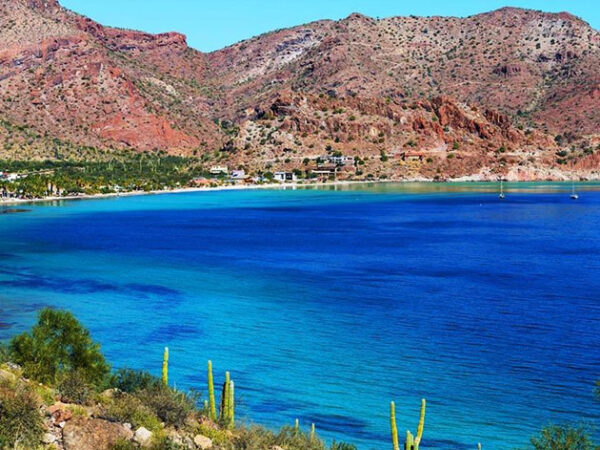 Where is Loreto Baja California Sur Mexico and How to get there?
As a well planned and important tourist destination,  this destination counts with it's own international airport, what flights coming and going depending of the season and demand, you will find where is connected by a road with the north and south of the peninsula with the major and capital city of la paz a few hours drive south.
Starting with a scenic magical road thru the mountain range, a real natural and beautiful wonder loved by travelers driving in their RV trucks travelers and bikers.
A major Marina in Puerto Escondido, a great and favorite spot specially on sunset time where you can enjoy a great and restful day, with the sierra de la giganta in the back.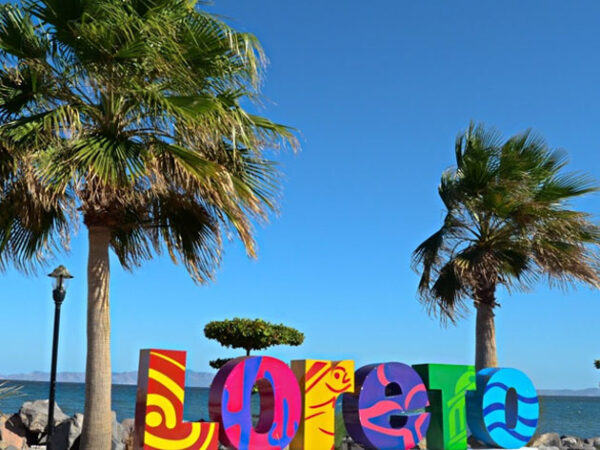 It counts with all the services for any kind of boats, part of the escalera nautica project.
Some medium cruise size lines tours the sea of cortez and make a stop in the waters in front of the malecon or boardwalk.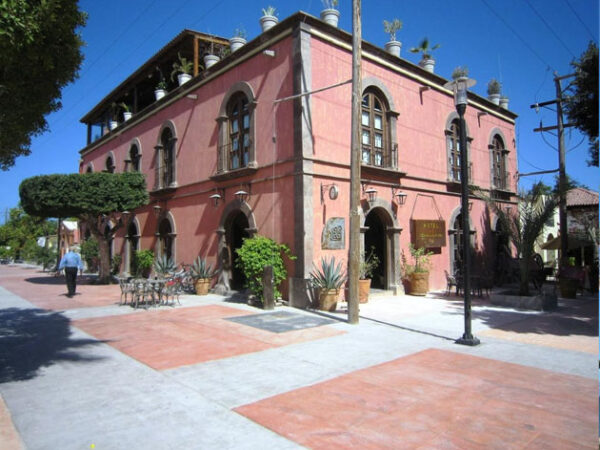 Best Lodging for your Vacations
Great and nice options like nice and small hotels and resorts for any traveler desire, from small accommodations like petit inns and bed and breakfast in the downtown area just a few steps from the most popular areas.
Some vacation rentals, bungalows, cabanas, houses, condos and apartments if you still want to feel like staying at your friends beach property.
Rv and Camping spaces are available for that traveler looking for the great experience of staying closer to nature with no complications.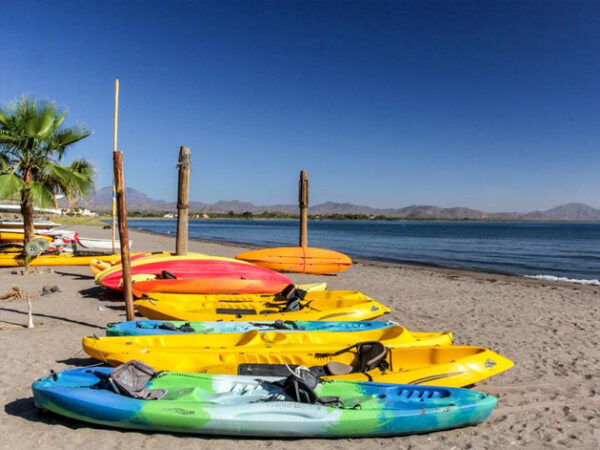 Things to do and Attractions in Loreto Baja California Sur
To be next to the Sea of ​​Cortés, and have a beautiful mountain range near this place, until you have many places to explore and see, both in the sea, as in its beaches, and the mountain, but also this area it is rich in culture and has several vestiges dating back centuries both in the city and in other nearby towns.
Making the attraction this destination a more complete adventure combining natural beauty with the history of the first settlers not only of Mexico if not the entire continent.
Part of the attractions that occur periodically year after year. Highlights the sighting of whales, as well as killer whales, manta rays, giant squid, various species of turtles and dolphins as well.
That is why being seafront and with its great diversity of aquatic animals that can be appreciated in the natural environment, snorkeling and diving are a very popular activity in destination.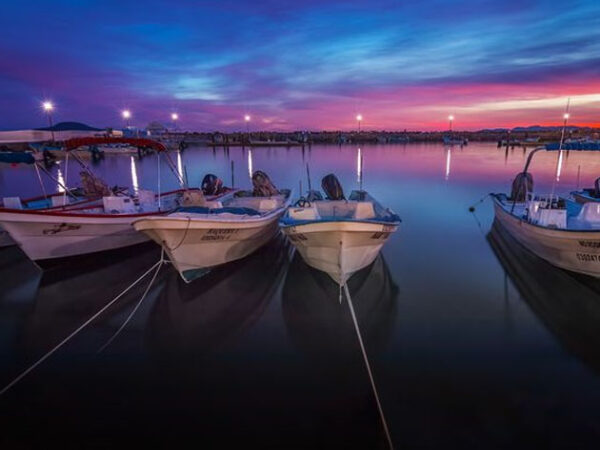 The city in walking along its streets and enjoying the climate and the diverse landscapes that this town offers is part of the attraction, while hiking and exploring the Sierra de la giganta is another activity that invites you to appreciate both the flora local as the beautiful panoramic views offered by walking and climbing its stretches.
Restaurants in Loreto Baja California Sur

As soon as you get there, you should try the regional and traditional food, like the best way to know this region, its culture, people and traditions, but it won't stop there, if you have desire for something different or less traditional.
You can find places to enjoy a great hamburger, pizza, japanese and sushi, mediterranean food and more.
Try some coffee in the downtown area or the boardwalk overlooking the Islands of the sea of cortez and their beautiful sunsets.
Walk by some of the locals bar to have a nice corona or tequila with a delicious snack on one side, try regional wine and delicacies.
What to see

The church is part of the nice places to visit in Loreto Baja California Sur, the boardwalk, the marina, la sierra de la giganta and the church of san francisco to start with.
And also their calm sea beaches and the Islands for some great sightseeing for wildlife.
What to do
Sportfishing, wave runners, atv, horseback riding, sightseeing tours, scuba and snorkeling tours.
Just to name a few activities that you can do while exploring the beauties that has surround this baja sur destination.
Shopping
We all want to take something special from every great adventure, vacation or special time we have.
You will find a variety of local handicraft and souvenirs, traditional goods.
Special stores with everything you need to enjoy your stay, local a fresh food products, beverages and supplies.
Real Estate
The offer of properties for sale have increased steadily in recent years of the growth that this place has achieved, and that has positioned itself as one of ideal places for investment in real estate.
A large part of these properties are destined mainly to make second homes, or holiday homes to visit this destination occasionally, while others make their permanent residence after retiring from their work and their countries of origin or making this place their new home.
As well as the investment of their properties to later be rented as holiday properties to be offered to visitors and tourists as an option to the hotels.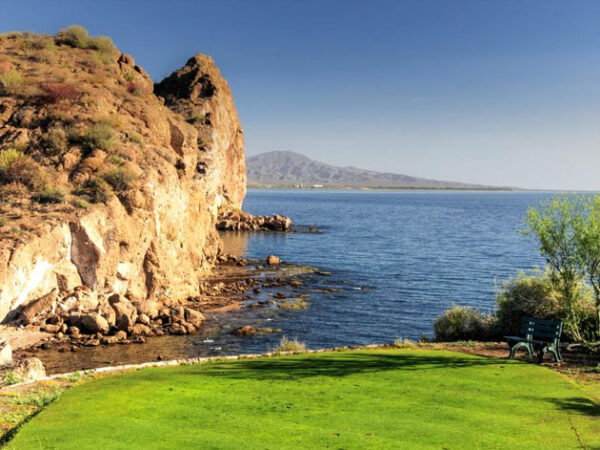 Local Travel guides
There are some spots around this Pueblo Magico to visit while in Baja, starting with the local beaches, the downtown area and the boardwalk.
Close to Lto is Nopolo, ensenada blanca, Ligui, Tripui, San Javier and many more.
Nopolo BCS MX
The town of nopolo is located in the municipality of this destination and is one of the tourist-developed places with the purpose of attracting tourism investment to this part of the country, creating from accommodation with high quality standards that was not in this place, then promoting real estate to form one of the most attractive and important expat and retired communities in the country.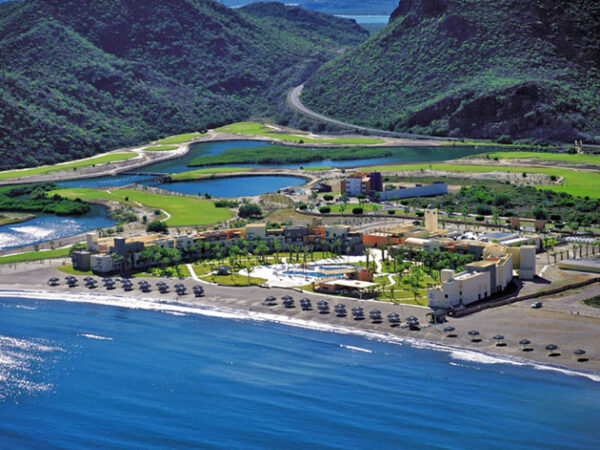 They also created one of the main amenities of the destination, which also stands out for its beaches, sports fishing, and sightings of marine life. The development of one of the most attractive golf courses in the country.
Local Area of BCS MX Map
Other great friendly destinations
Los Cabos Mexico is located in the Baja California Sur peninsula, a Mexican resort destination well known for its Ultra Luxury Cabo Resorts and fine dining, as well as spa resorts.The Location in Baja California Sur, it is privileged for being a desert surrounded by the Ocean Pacific and the Sea of Cortez.
Right in the Sea of Cortez and next to the desert is San Felipe Mexico, here you will find everything you need to lodge yourself and your family in a great vacations by the Sea of Cortez in Baja California Norte, all the great food the traditional mexican food can offer, and the world famous mexican beer.
A long time beautiful Resort destination Puerto Vallarta Mexico that is located in the Mexican state of Jalisco, Puerto Vallarta a well known place for its contribution of bringing Tequila and the land of Mariachi, two of the principal icons that represent this glorious land.
Lake Chapala Jalisco Mexico in the Mexican state of Jalisco and is one of the largest freshwater body in the entire country, find where is located at a few minutes from Guadalajara the second most important city in Mexico, well known for its Tequila, Mariachi, food and all traditions living in this colorful country.