Welcome to Ensenada Blanca Loreto one of the areas of this destination that is currently one of the main tourist developments, as it is a favorite place for many tourists and locals, thanks to the beach that is located there, and is currently the place where one of the Largest hotel developments in the region.
This town is located in the municipality of Loreto Baja California Sur, it is a small place a few miles south of the Pueblo Magico of Loreto, as well as Nopoló and the International airport.
It is only 41 kilometers south of this town which places it in a quiet and secluded spot perfect for relaxation, but relatively close to the most populated parts.
The great attraction of this area is the beach in which its located at the southern part of the National Park of Bahias de Loreto, next to the fishermen town.
It is a nice beach with fine sand and calm waters, but although its name says it, its sands are not close to being of this color (white), rather a tanned color sometimes golden that is the one that prevails in this area of ​​the Sea of ​​Cortez.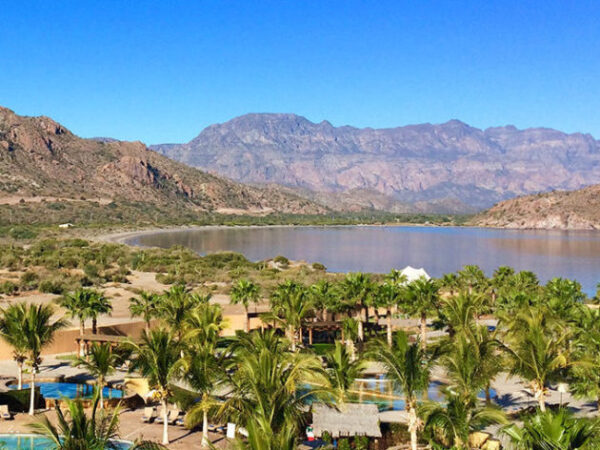 It is an ideal place to be with family, and to swim in its calm waters, besides it is a traditional place to go camping next to the beach.
The beach of this place is considered as a protected area of ​​what belongs to the Loreto National Park, making it ideal for various activities such as fishing, scuba diving, snorkeling, kayaking, and many other related and fun water activities.
It's quiet and relaxed environment with beautiful views towards the Sea of ​​Cortez and the small Islands in the distance, make this place ideal for relaxation and camping with family and friends in a safe environment.
Where is Ensenada Blanca Loreto?
The location of this place is easily accessible, especially by land routes coming from the main road near the town of Ligui.
It is possible to arrive by sea if you come in a small boat, since it does not have the infrastructure to receive much larger boats.
Currently this place is home to some of the largest tourist developments in the region, that is the hotel Villas del Palmar in the islands of Loreto, which has brought the attention of many visitors for this accommodation located in a geographical location, that invites you to disconnect and relax, in addition to enjoying the natural beauty that surrounds them, promoting a wide variety of activities to enjoy during your vacations.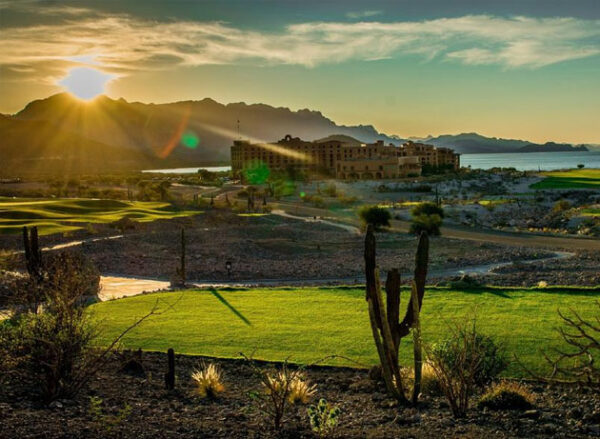 From there, it is perfect for fishing trips in small boats or pangas, so to explore the Islands that are in front of this hotel in the Sea of ​​Cortez cruising in small boats, making sightings of the birds and aquatic life that there is, besides to be able to explore the spectacular hills and rocky hills that surround it, and recently a golf course called Danzante Bay.
Ensenada Blanca Baja California Sur Mexico Map