Best Places to Stay in Loreto Mexico
Now that you've planned the perfect trip, let us help you find Loreto Mexico lodging Baja California Mexico the perfect Places to Stay.
Where to Stay
Loreto Mexico lodging with Great features to choose
El Tiburon Casitas

Hotel Plaza Loreto

Hotel 1697

Hotel Junipero

Quinta Bonita Hotel

Hotel San Fernando

Loreto Shores RV Park

Rivera del Mar RV Park

Paradise Villas

Romanita RV Park

Desert Inn Loreto

Loreto Bay Golf Resort & Spa at Baja

Loreto Bay Golf Resort & Spa at Baja

Set in a quiet part of Playa de Loreto Beach Surrounded by gardens, it provides direct access to the beach and a golf course. The hotel has swimming pools for adults and children, as well as an outdoor hot tub. Amenities like massage, and activities possible nearby include snorkeling, diving and whale watching are available.
With our Best Places to Stay from motels, bed and breakfasts, camping facilities, RV parks and vacation rentals, you'll find the best of Accommodation in Baja California. Sometimes to find the best place to rest while on vacations, can be the hardest part of it. You have to select the best place to stay to make your vacation Memorable.
With Loreto Mexico lodging to fit every taste and style, we'll help you locate your ideal home away from home, because as long as choosing a great vacation destination, where to stay is very important.
Where you stay on your vacation isn't just where you retire after a long day of adventuring, the adventure continues at every moment you spend on your vacations.
In this destination, it's where the adventure begins and memories that last long beyond checkout.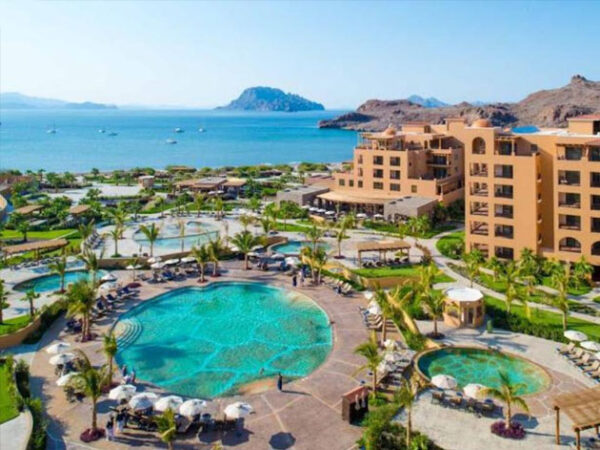 Accommodation in Baja California Mexico
Loreto Mexico lodging go from Inns and Hotels, to rustic cabins and campsites, there are several options that will fit your vacation style.
Best of Loreto Mexico Lodging
Use these listings as a guide to find the best Loreto Mexico lodging for your next vacation, check for any extra info for even more details, photos, reviews, room size, map location and rates..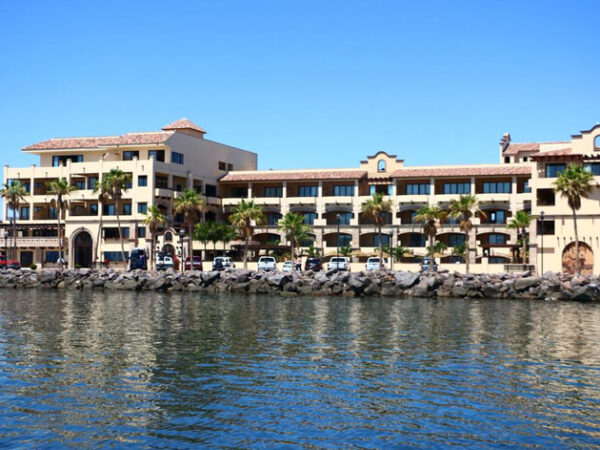 Find Where to Stay at top lodges
Learn where to stay  to have the best experience of Baja, where to spot wildlife, where to go and visit, what to do, where to eat and what you should not miss and of course… how to find the perfect Accommodation.
Get your free vacation guides, planners and travel brochures, and plan the perfect Baja California Mexico vacation.
Where to stay at best Places to Stay in Loreto Mexico
Loreto Mexico lodging from luxurious Resorts, hotels and bed and breakfasts, to Beachside cabins and RV Campgrounds, Inns, Boutique Hotels, Resorts with full amenities and services.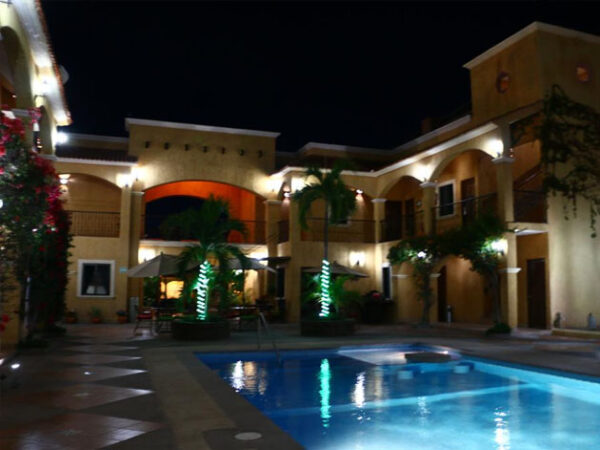 Pick from dozens of amenities and features you need pets allowed, whirlpool or swimming pool, Restaurant and Bars on site, activities, and much more.
Boutique Hotels in Baja California
In this tourist destination you can find Loreto Mexico lodging that can be classified within this category that currently enjoy a great popularity due to the semi exclusive and comfortable touch relax in a small and personalized place with few rooms.
These small places are very sought after and preferred because they have a unique flavor and little by little they are becoming places to visit or stay, thanks to the strong personality that they have the experience that provides to stay in a place like this.
Many travelers enjoy and prefer these types of places since the personalized service in conjunction with the modern decoration and mainly that are located in strategic parts of popular tourist destinations.
Adding that you can find unique or unbeatable services such as gourmet food in an environment with a contemporary vibe and that even goes beyond the needs of guests where they are often friendly with the inseparable pets that accompany these guests.
It follows the combination of the beach in a magical town with a touch of luxury and personalized service and is available to those who decide to venture to meet a destination of this type, which mixes history surrounded by stunning natural landscapes all around.
RV Parks and Camping
Many travelers who like to travel long distances and enjoy enjoying every place they visit have a good option in this destination thanks to the great and beautiful landscapes that it offers at any time of day to enjoy themselves.
You can travel by road in a recreational holiday car and stop at the most attractive points offers the best views enjoy the landscape, the relaxed points this offers as well as the great options to explore and know the natural surroundings that surround it, and in the case of this town, to know a little more and its history and everything that is in this geographical point.
You can confidently take your backpack off the road knowing that you found a good place to camp and enjoy your vacation as your adventurous lifestyle dictates.
There are several favorite spots to camp as well as trailer park to be able to rest and maybe spend a day or two in the convenient location near the city, and also some other stylish camp option called glamping.
Bed and Breakfast
As well as the style of boutique hotels, Lovers of personalized service have a good option in this type of accommodation, but in a simpler way.
The hospitality of the people of those places, make guests feel at home offering a comfortable room with a nice bed to rest, accompanied with a delicious breakfast provided Generally by the owners of these places, making an excellent choice for to know a little more to those people in each destination, know their customs and lifestyles.
The goal of these places is to make everyone feel at home with the warmth of a home found in a place like a hotel but at home.
Several of these places may even offer you a more personalized service if you wish it especially in your food requirements, or if you like a breakfast as you like.
Pet-friendly Accommodations
For those who like to travel with all the members of the family, and even the pets and often the owners these small animals have as members of these as well.
Currently many types of accommodation do not allow or have certain regulations regarding pets traveling with guests, but that is increasingly falling behind, and many places offer flexibility and can accept these small family members.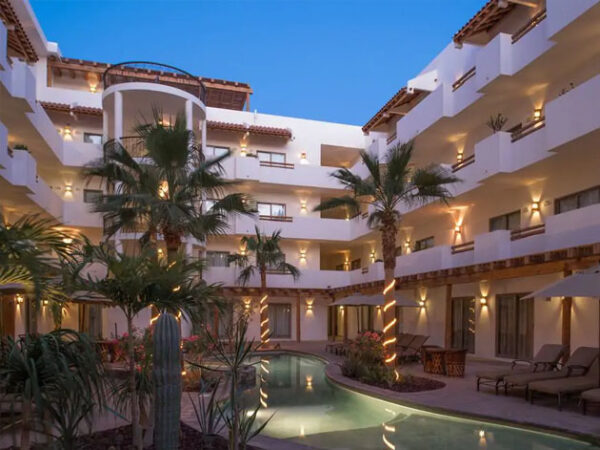 So now you can travel quietly and know that you can enjoy a vacation both you and your family and your little companions.
Most of these places that are friendly with pets have available a good amount of amenities, or spaces that are ideal for the pet, including toys and small prizes as well as offer special meals beds and everything you need so that you can Enjoy accommodation as if you were at home.
It is advisable to know in advance what type of accommodation offers type of service or accept pets and the amenities you can have so that they can comfortably enjoy a pleasant holiday.