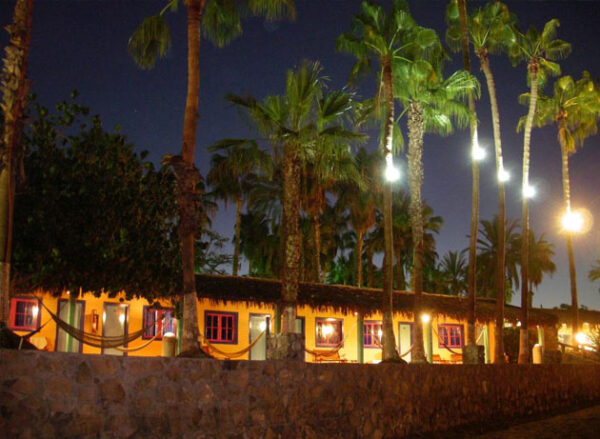 |
Welcome to the Oasis Hotel Loreto Mexico Baja California Sur
This is one of the accommodations that for years has remained within the preference of visitors, Hotel Oasis Loreto BCS thanks to its privileged location right on the beach on the Sea of ​​Cortez at the end of the Malecón de Loreto, making this place an ideal point to explore all the attractions that this magical town as well as the beaches of the Sea of ​​Cortez and its beautiful Islands offer.

This is an ideal hotel to travel with the family where everyone can enjoy the beautiful views of the sea as well as the incomparable views offered by the sunsets and sunrises in this if not touristy, besides being able to enjoy the pleasant amenities that this place offers. its outdoor pool and the opportunity to taste the rich typical food of Loreto at the Carmen restaurant.
Amenities at the Hotel Oasis Loreto BCS
This traditional accommodation facing the sea of ​​Cortés is subtly decorated with local elements to give it a unique touch typical of the region such as its woods, Las Palmas, stones, and cardones to offer a unique experience in this destination.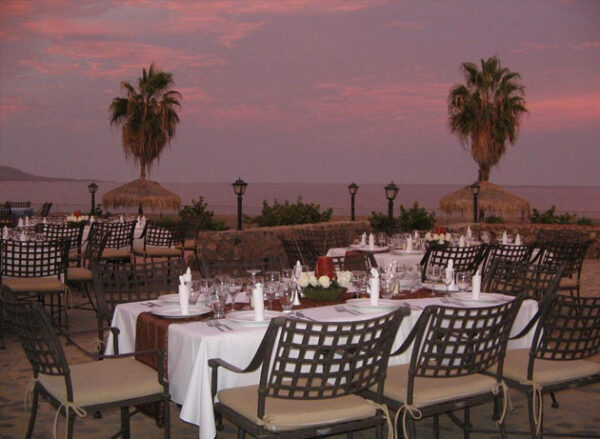 Hotel Oasis Loreto BCS is ideal for family or group trips that seek to enjoy the natural attractions in this place like are its beaches or main activities such as sport fishing in Loreto in addition to relax placidly that terrace and gardens with beautiful views towards the islands from Loreto and the Sea of ​​Cortez.
Among the amenities and services offered by the Hotel Oasis Loreto BCS are its outdoor pool that is undoubtedly the favorite place for all family and friends, you can enjoy the local national and international cuisine at the restaurant of Carmen, has a service bar What is a quiet and pleasant place to entertain a quiet afternoon.
At the Oasis Hotel Loreto Mexico you can enjoy several services to pamper yourself and relax. How to massage and spa and beauty treatments.
There is a beach club with activities such as diving, snorkeling, and kayaking to fully enjoy the natural attractions offered by this destination.
Accommodations at the Oasis Hotel Loreto Mexico
With enough comfortable rooms to enjoy your holiday with family or friends in small groups, you can stay comfortably in its 39 rooms fully equipped and with all the necessary services to enjoy a pleasant holiday being a good option to choose.
Its rooms count for your comfort with air conditioning and ceiling fans for those hot summer days typical of Baja California, cable TV, coffee maker, private bathroom with amenities.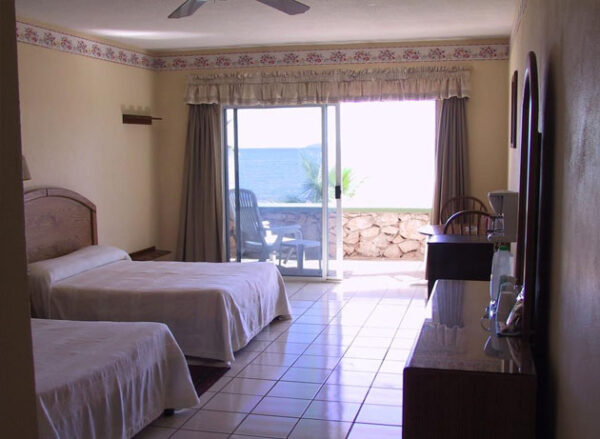 At the Oasis Hotel Loreto Mexico, the type of rooms that will be adapted to the needs are at your disposal:
Standard room: equipped with two double beds, ideal for a maximum of 4 people including children, which are located in the pool area and have beautiful views of the hotel's tropical gardens as well as having all the necessary amenities for comfort.
Standard room with two double beds: that is a spacious room equipped with two double beds to accommodate a maximum of 4 people between children and adults, this room is designed for the comfort and comfort of guests creams of excellent services possesses a majestic view towards the Sea of ​​Cortez and includes a patio for its service.
Standard Suite: Room has 2 double beds and space to comfortably accommodate up to 4 people Including children and adults where you can enjoy the stunning sunrises receiving the nice and fresh sea breeze from the Sea of ​​Cortez from your private balcony.
Oasis Hotel Loreto Mexico a fishing Resort in the Sea of ​​Cortez Baja California
Among the various activities that can be performed in this accommodation, we can highlight the sport fishing Loreto, which has a fishing fleet where you can practice traditional sport fishing as well as Fly fishing having an experienced staff and team that will help you and advise you so that you have the best experience in your trip to Loreto.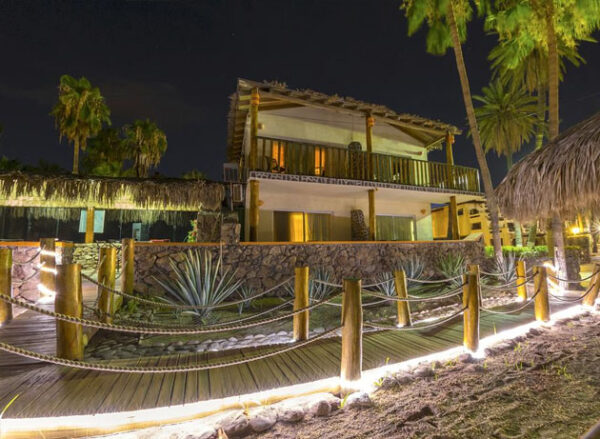 The Sport fishing charter in Loreto offers you from breakfast for fishermen, leaving directly from the beach front of the hotel having a specialized service by a fishing coordinator.
Table of filleting and equipment for frozen for fishermen in addition to offering the service of preparation of the fishing of the day or the packing to the high vacuum. If you need extra equipment, such as fishing rod are available.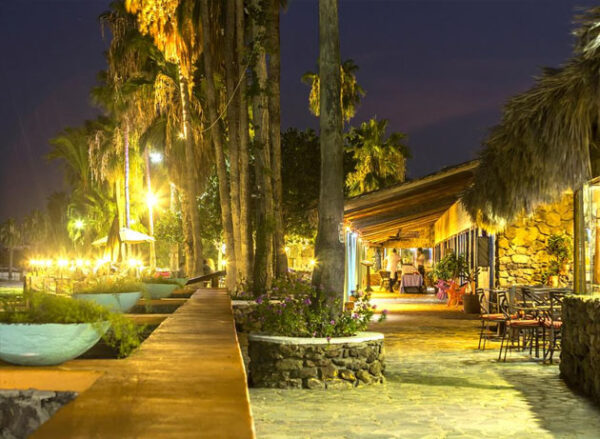 Without a doubt a fairly complete place that over the years has been a traditional place to visit and stay and enjoy everything that Loreto has to offer.
Hotel Oasis Loreto BCS is located in Loreto Beach, 10 minutes' walk from the Plaza Civica Main Square. It features a private beach area, a beach club and an outdoor swimming pool. The rooms offer basic decor, a desk, wardrobe and pool views.
Hotel Oasis Loreto BCS Map