La Damiana Inn Loreto is a beautiful and spacious Inn that is conveniently located in the heart of the historic downtown area of ​​the Pueblo Magico of Loreto in Baja California.
La Damiana Inn Loreto is a small boutique hotel that kindly welcomes people from all over the world, and invites you to stay in its spacious and clean rooms just a few steps away from the mission of Loreto.
This Loreto Lodging decorated with the colors of traditional old Loreto in conjunction with the characteristic hospitality of the people of Baja California has given way to the new and renovated accommodation option to what is now a historical landmark that forms that small inn with 7 rooms.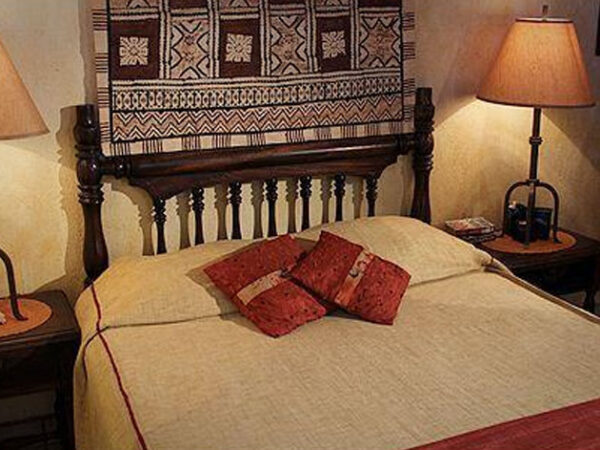 It is a Loreto Lodging family operated by its owners in which personally Danzones welcome and invite you to enjoy the beauties that are but possesses.
Location as well as its environment where it is located just a few steps from the Sea of ​​Cortez makes this place one of the many hotels to stay that are ideal for vacations.
It has common areas such as a kitchen on the outside and an area for lunch and dinner surrounded by its gardens around the hotel, which invites you to enjoy a little more of the atmosphere that is celebrated in this place, cooking delicious dinners and creating unforgettable moments.
La Damiana Inn Loreto Amenities
This inn has amenities that are now indispensable for all travelers, these amenities include
space and its rooms with comfortable and comfortable beds and private bathrooms
air conditioning and wireless internet access in all rooms
outside kitchen, as well as dine area in the gardens, patios and barbecue areas.
Private parking so you can safely drive to that destination or park your car rental without worries
Besides being a place that is friendly with pets.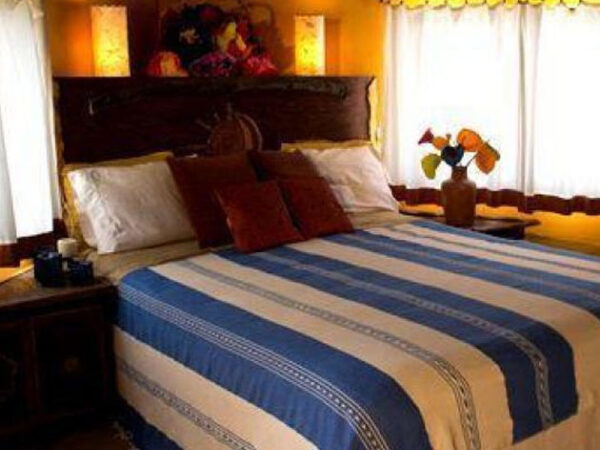 Its privileged location half a block from the main square, makes an excellent place to enjoy the main attractions offered by the town of Loreto, its places of interest, as well as all the Souvenir restaurants and shops that are located around the area. center.
It is also close to the Malecón de Loreto as well as its beaches where you can enjoy one of the greatest attractions of this part of Baja California such as the Sea of ​​Cortez.
The main idea of ​​this inn is to enjoy itself fully and especially with a family or group vacation place, it has enough space to accommodate a full family, being able to rent the property completely to a special event if necessary.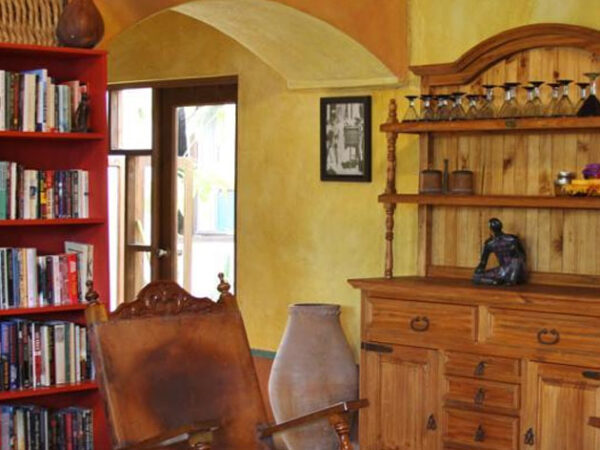 The amenities found in each room as well as the common areas make this place a place that all members of the family can comfortably enjoy.
Currently has 7 rooms ranging from single, double, triple occupancy that makes it perfect for long groups and families who are looking to fully enjoy an experience in a traditionally Mexican environment in conjunction with the most modern amenities.
La Damiana Inn Loreto Baja California Sur Map
You may like this: