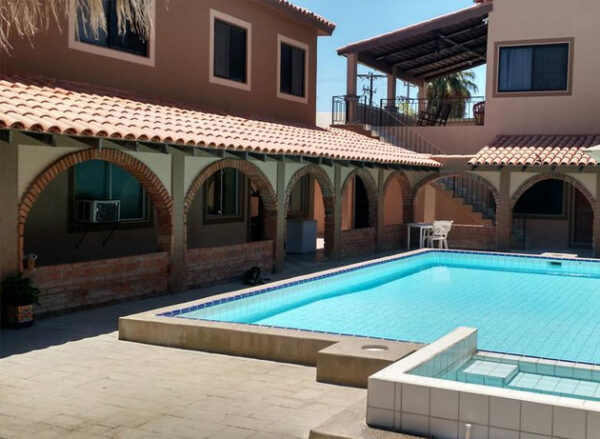 |
Welcome to Loreto Playa Boutique Hotel
Welcome to Loreto Playa Boutique Hotel one of the most romantic and beautiful accommodations in the town of Loreto in Baja California Sur, a romantic place near the beach to escape for days in this paradise on the shores of the Sea of ​​Cortez.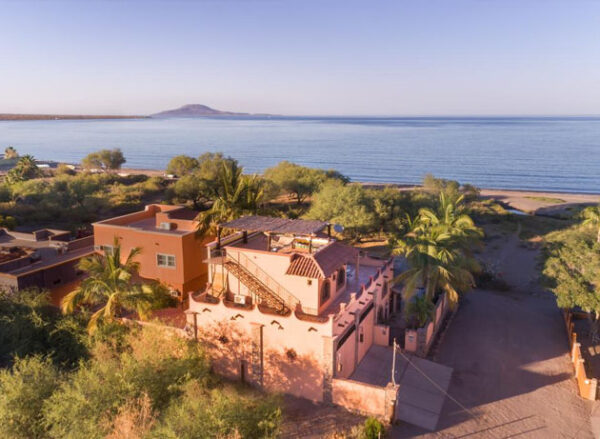 It is located right on the beach where its private suites overlook the imposing Sea of ​​Cortez, the Downtown area of ​​Loreto with its small shops and restaurants, and it is conveniently located very close to the Pueblo Magico of Loreto, so that rent a car to move will not be very necessary.
Once arriving at this house on the beach in the northern part of Loreto, you will feel a great tranquility which will remain for the rest of your stay.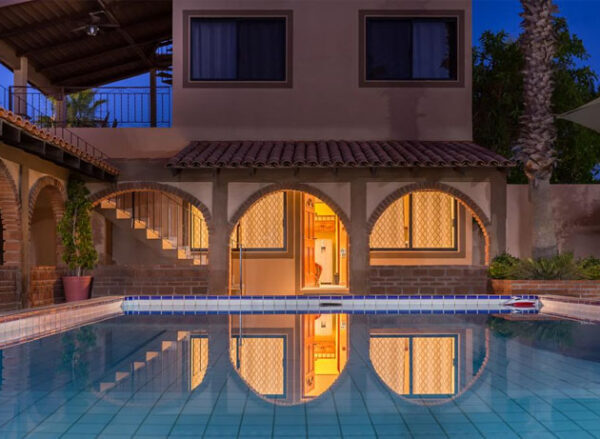 The welcome you will have in this hotel when walking through its gardens and its patios richly adorned with Mexican artistic details.
A gourmet kitchen is open next to the patios where you can even enjoy satellite TV and wireless internet if you still want to be a little connected with daily life back home.
This is one of the most exclusive and private accommodations, which was designed for couples in mind  seeking to disconnect and take a retreat and respite in a remote location in Baja California.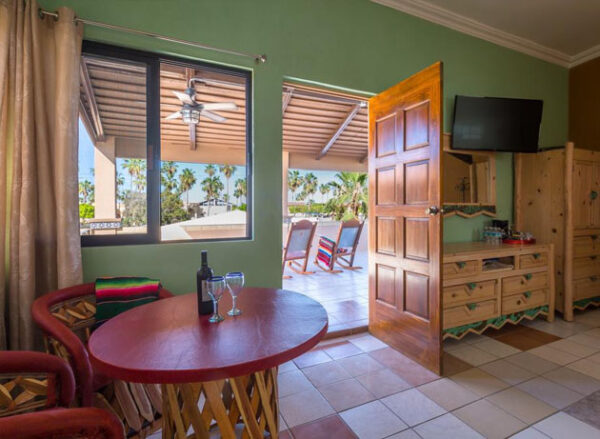 This hotel has been operating for just over 15 years as one of the main Boutique Hotels and bed and breakfast in the city of Loreto.
In 2016 a swim spa was included. What is excellent for exercising and relaxing in a comfortable space? What is perfect for 8 or 10 people.
This perfect boutique hotel to free yourself from the stress in a place away from the pressures of daily life, from in a cot, or in your hammocks hanging in your private terraces, while enjoying the charm and tranquility of old Baja California in the magical town of Loreto surrounded by the mountains, the islands of Loreto and the national park of the Sea of ​​Cortez.
Loreto Playa Boutique Hotel Map