Welcome to Hotel Santa Fe Loreto by Villa Group Loreto B.C.S. Mexico one of the newest hotels in this destination, located near the downtown area, and only 10 minutes from the Loreto International Airport, taking to the Mar de Cortés less than a mile away, which makes it perfect for a few vacation in a quiet area this destination.
Its Hotel Santa Fe Loreto by Villa Group heated pool as well as its hot tub, make the holidays enjoyable in any season of the year, the amenities are on hand to spend good time relaxing in this destination that combines beach with history of Baja California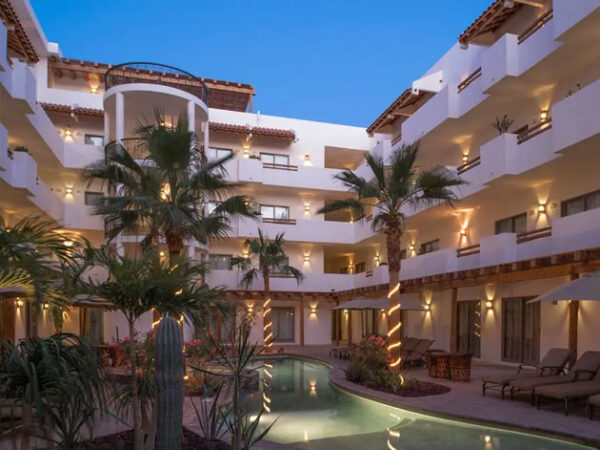 This Hotel Santa Fe Loreto by Villa Group BCS is perfect for families , since all the rooms have a kitchenette with everything necessary to prepare a meal for each member of the family.
It has electric stoves, a microwave and refrigerator, and even a coffee maker and a toaster.
A shop conveniently located in the hotel with a variety of deli products to be able to stock food at any time you want.
Hotel offers car rental services and assistance, as well as laundry service and will gladly staff and advise you on any information you may need for activities or tools in the area.
Where to Stay in Hotel Santa Fe Loreto by Villa Group
Hotel Santa Fe Loreto by Villa Group has 118 rooms conveniently located the hotel a few minutes away from downtown and the Malecón, being a great starting point for any type of activities you want to develop in this tourist destination.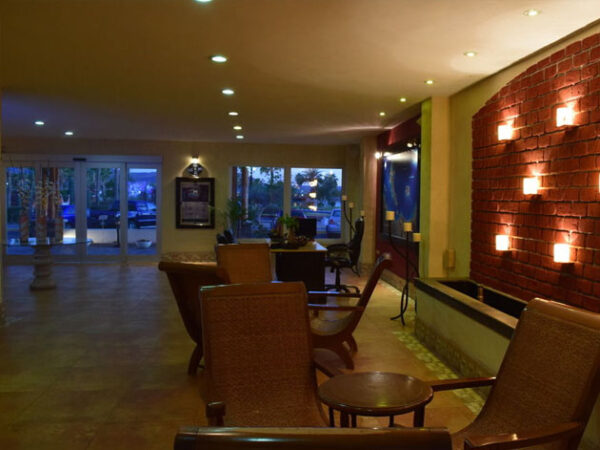 The rooms are comfortable and perfect to host a family in a pleasant atmosphere invites to rest and relaxation.
Hotel Santa Fe by Villa Group Room Amenities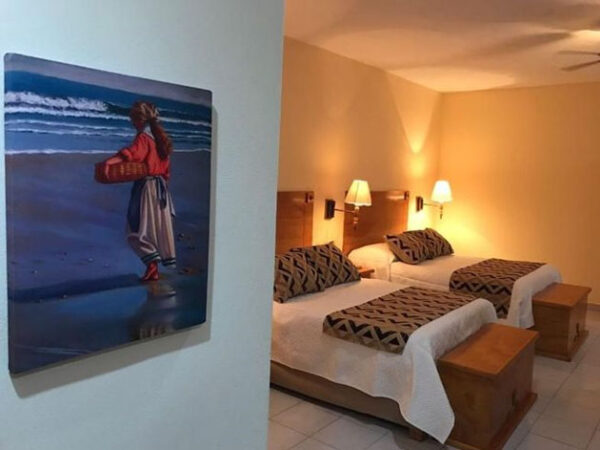 Fully Equipped Kitchenettes With everything you need to prepare delicious dishes for you and your family.
Jacuzzi Tub (in select rooms) That will ensure total relaxation after a long day enjoying this tourist sign.
Balcony (in selected rooms) which lends itself to relax and its state of the weather with a small view.
Walk-in Shower
Individual Climate Control
Ceiling Fan
Complimentary WiFi
New Flat Screen TV32
• VIP Bedroom Amenities "Toothbrush, toothpaste, bath cap, sewing kit" Under request "
Hotel Santa Fe Amenities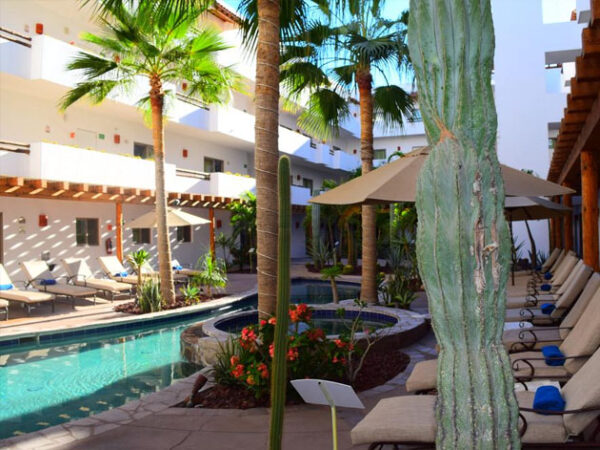 WiFi
Beautiful courtyard with large pool and Jacuzzi
Restaurant (7 am to 10 pm)
Mini Market (7 am to 11 pm)
Room service
Coin Laundry
ATM
Meeting room
Parking lot
Concierge
Security Safe
Hotel Santa Fe Loreto by Villa Group Loreto Mexico Map
You may like this: