Nopolo Loreto Baja California Sur
Welcome to Nopolo Mexico, A favorite place for expat looking for Retiring in the South Baja. In this community you can find great amenities for The everyday living.
Just a few steps out from main town Loreto, this community Have a very different feeling, it has been more privately developed so the kind of infrastructure you will find in this location It's been take care, just like any other private community.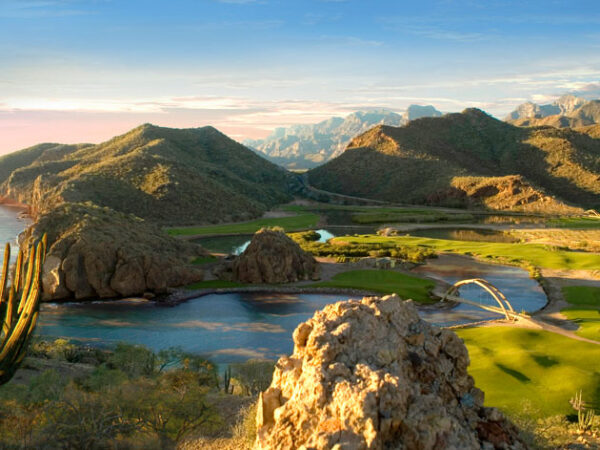 Plenty of homes and Real Estate developments Have been made in this location, preserving the style And culture of the traditional mexican that foreigners love So much, now they have the chance to own some of that, live And experience all the flavor and tradition of this mexican destination.
Here is the main community of retirees in the destination, this without forgetting that many people who come to retire to Loreto , decide to live and enjoy the traditional village with all its beauty and charm.
This development was mainly conceived as a quiet and peaceful place away from the hustle and bustle that the small town Pueblo Magico of Loreto could represent.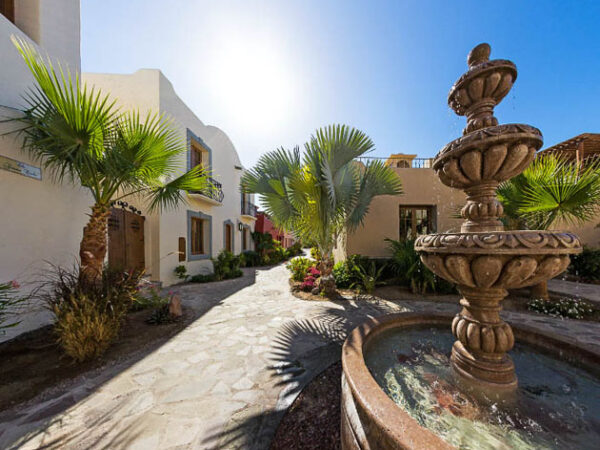 Where is Nopolo Mexico?
Currently it is in a privileged location due to the easy access that can be had to this by any means of transport.
Its connection with the basic points of services necessary to live peacefully in this place in the desert of the Sea of ​​Cortez makes it, together with its climate, one of the best places to relax and enjoy if it is the case of a good vacation away from home.
It is practically a few miles from the LTO airport, making coming and going quite easy and simple without so many complications of traffic and long distances.
The road that connects both the north of the Peninsula and the south, passes right next to this development, having easy access from the south to Los Cabos with its main cities such as La Paz, Todos Santos, Cabo San Lucas, San José del Cabo and East Cape.
While on the north the road that will take you directly to the border with the United States and all the pretty little towns that are along this scenic highway.
In recent years a marina was incorporated to make it possible to enjoy the pleasure of sailing through the waters of the Sea of ​​Cortez and the Pacific Ocean and to reach this destination.
It is precisely to arrive on your own yacht directly to this place.
Its proximity to the now magical town of Loreto, makes it an ideal place to live out of the city in a more private environment with great feeling of exclusivity and tranquility.
The distance That is quite short towards the town, makes it ideal for shopping and services necessary for daily life in a very convenient way.
As well as the main attractions of the city with its tourist and entertainment where you can enjoy of several restaurants and bars, as well as many sports activities either at sea or on land that can be developed from there.
In this private and exclusive Residential development, it was originally planned as a retirement place with properties of the highest quality standards, but not wanting to keep only that, but also offer the visitor a chance to enjoy and a place like this in a luxury accommodation with all the necessary amenities to spend a good holiday by the sea of ​​Cortés.
This Resort called Loreto Bay Inn, along with it The Loreto Golf Course, has been for years the ideal and favorite place to vacation with high standards of quality accommodation, in addition to having the main and first golf course in the region, offering a unequaled experience framed in the natural beauty destiny.
What makes this place special besides its location, the weather, the connection with the main roads,sea and airflight routes, is without a doubt, the natural beauties that surround it, having the imposing and beautiful sea of ​​Cortes in front, and its backs the spectacular Sierra de la Giganta, Which every afternoon and morning offers beautiful views with beautiful colors and enigmatic landscapes that are worthy to be enjoyed again and again.
It has a beach on the Sea of ​​Cortez, which is one of the friendliest and noblest of this region, since the waves are soft and calm, and always invite you to swim and dive in its waters.
Yes, also being able to enjoy a large number of water activities in a safe and fun way at any time of day, and practically in any season of the year you want.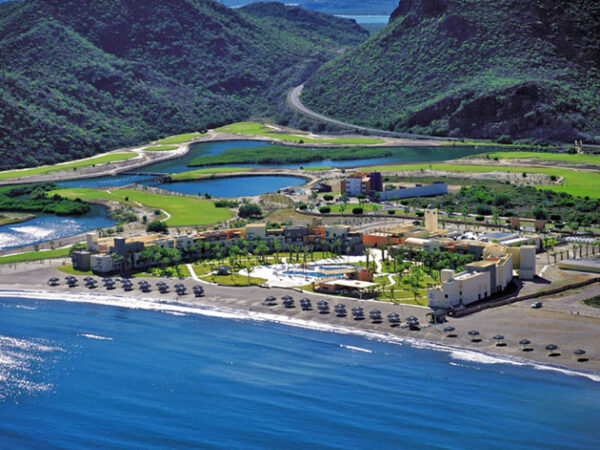 Restaurants and Wine Bars in Nopolo Loreto Mexico

Due the popularity of this destination, in this little town, many cafes and restaurants, Have been appearing from time to time, with traditional and new proposals, to bring some variety of flavors to this calm little place.
gastroteca A Z U L

Pedros Place Resturant Grill

El Corazon Cafe

FN Casa Paseo

Pepeginas Loreto Bay

Wine Cellar @ Nopolo

Le Bistro

Dos Lobos Bar/Gallery
Climate in Nopolo Loreto Baja California Sur is no different than in the town of Loreto It is hot and humid, and along with the whole Baja Is a sunshine state, with about 350 days of sunshine.
That it could be quite hot on summertime, when sportfishing Is in it's best time to do.
While it is snowing up north in the US and Canada, here still with cool temperatures, sometimes cold due the proximity of Sierra de la Giganta, and the sea breeze from the Sea of Cortez.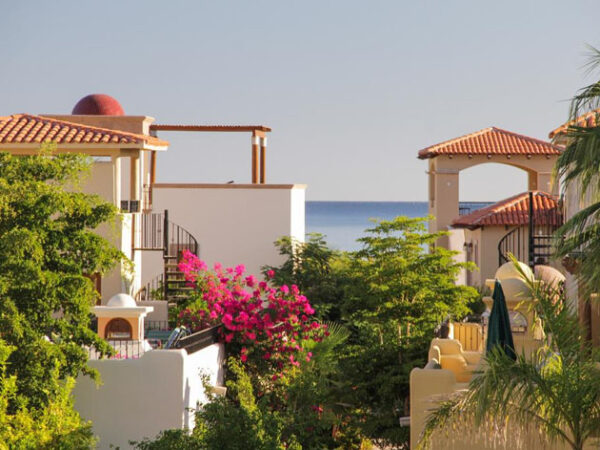 Punta Nopolo Marina Golf Resort and Rentals
It could be a great option for you, if you are looking for A place to stay close to Loreto, in a more private and relaxed environment, than accommodating right in downtown, that is also great.
Ocean Golf and Villa Rentals

Casa Isla

Casa Tuno

Casa de Estrella

Casa Coburn
Beachfront Accommodation Nopolo Loreto
This Resort began some years ago as one of the main and first accommodation options with all the services of Great quality and luxury in this destination, little by little, and thanks to the preference of the visitors and the popularity that was gaining.
Nopolo Beach Hotels
Loreto Bay Golf Resort & Spa at Baja

Loreto Bay Golf Resort & Spa at Baja

Set in a quiet part of Playa de Loreto Beach Surrounded by gardens, it provides direct access to the beach and a golf course. The hotel has swimming pools for adults and children, as well as an outdoor hot tub. Amenities like massage, and activities possible nearby include snorkeling, diving and whale watching are available.
It has been growing from sigle Beachfront Hotels in Nopolo constantly offering new amenities and attractions starting with the beautiful golf course, and recently a Nopolo Beach Resorts and Marina to receive all those boats as yachts and boats, and travel with the style that I will like in the waters of the Sea of ​​Cortez and the Pacific Ocean.
Lot of Real Estate have been offering in this location, It is a great investment opportunity getting and nice house By the beach, in a place, where more and more people are looking To spend part of their time every year, away from home.
Nopolo Loreto Baja California Sur Mexico Map