Come and try Best Places to Eat in Loreto Mexico
Do not let your chance to enjoy some of  the best food in Loreto Mexico Restaurants Being a great resort destination, put a great variety of high quality culinary options.

Best Loreto Mexico Restaurants all around town
Giggling Dolphin

Pan Que Pan

El Zopilote Brewery & Cocina

Mi Loreto

mita gourmet

Orlando's Restaurante

Asadero Super Burro

Blue Anchor

Mezzaluna

La Picazon

Tacos And Beer Cesar's

Vista Al Mar

Mediterraneo

Pedro's Place Resturant Grill

Los Mandiles de Santa Lucia

Wine Cellar @ Nopolo

El Bajón Restaurant

Birrieria El Valle

Almejas Conchó

Loreto Islas
Due to the vast and rich that a country like Mexico has to offer, it's perfect weather creates the best environment to grow and get the best products that you will find in every table in any place you eat, the perfect ingredients for any kind and style of food, from a very strict recipe restaurant from some place in the world, to the creative mind of some of the most notorious and well recognized chefs in the world, make their own signature creations making the mix of the vast and rich cultures from all over the world.
Almost any kind and style o food can be found at Loreto Mexico Restaurants, so if you have any like or desire while you are on vacations, you will find it.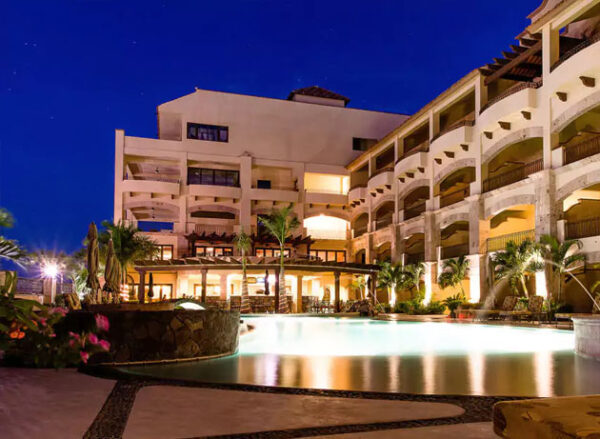 Places to Eat and Bars in Baja California Mexico
This destination has some of the best Places to eat in Loreto Mexico, along with the best luxury and exclusive resorts and spa comes the best Restaurants in loreto mexico to eat, some fancy restaurants and fine dining to enjoy it´s original and exquisite cuisine.
A vast offer of different kind and style are available now, the growing number as this place becomes more popular.
You can of course find at the best Places to Eat in Loreto Mexico, a great offer in Mexican food, from seafood, to traditional and fusion combining the ancient knowledge with modern and traditional.
At the Best Restaurants in Loreto Mexico you could find gret things like Pizza and authentic Italian food as many people came from their countries, falling in love with the place and deciding to stay a while longer, deciding to share some of the beloved country of origin.
Fresh seafood and local organics are offered in most of best Restaurants in loreto Mexico some even have their own organic farmers market, making way to excellent Sushi and International food cuisine as well.
Many Mediterranean food are part of the great inspiration that started many of the best places to eat, due to it´s similar climate or the local ingredients, as baja is a wine producer so it has some similarities with the old country. Finding some great Greek food, Spanish and French.
Many popular places offer its services to cater parties in almost anyplace, bringing the best to your place in a special afternoon, a wedding, a bachelor party or just you don't want to cook any day.
Best Coffee at nice Loreto Mexico Restaurants

Having coffee here may be one of the best experiences, due to the Mexican Coffee producers, a long time traditions that brings some of the best beans in the world, you can find some of the best selections shipped from its place of origin and mixed here with other selections to make the bes cup of joe just for you.
Many local and international brands are located here, such as Starbucks and The Cabo Coffee Company that is a long local tradition brewing Coffee in Baja.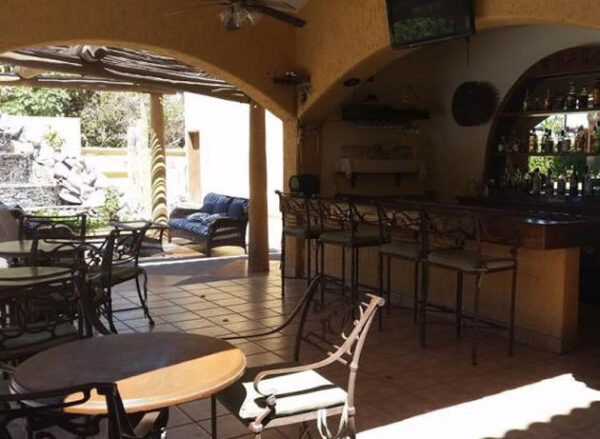 Loreto Bars and Nightlife
Can´t be a great destination without a great place to party, the Clubs and Bars, Nightlife are a must do in any visit, some locations so close and convenient as Downtown or right in the beach for a nice sunny day.
Some Loreto Mexico Restaurants are located at the Marina Puerto Escondido and a few others inside a Resort or Hotel.
Here the happy hour could be a happy day or happy night, you can find any promotion for almost any day of the week, you can do your own bar hopping.
Some exotic bars and stripper clubs brings some spice to the atmosphere.