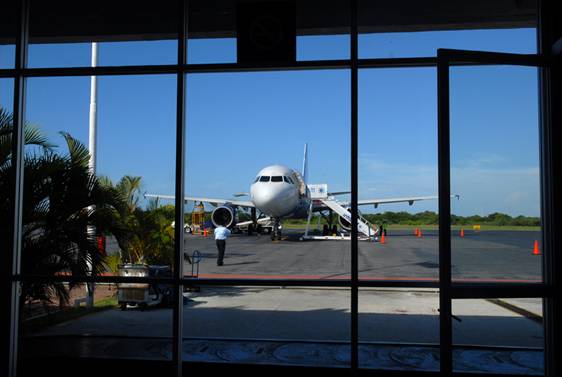 |
International Loreto Airport Mexico Code LTO
Arrive to Loreto Mexico Airport LTO in the Baja California Mexico Just flights away from your beloved vacations and you are there, in your small piece od paradise waiting for you.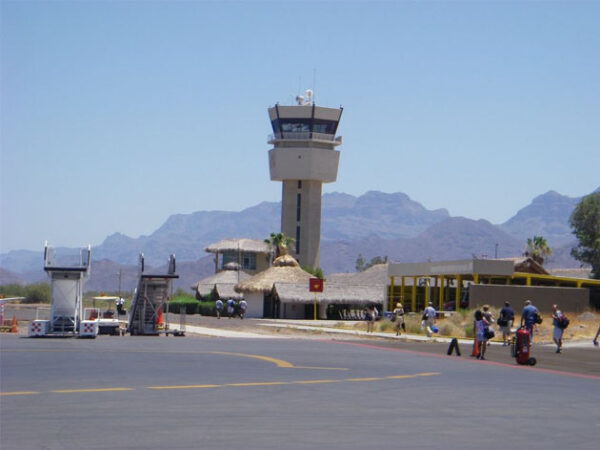 Located next to Loreto Baja city, this small airport that Serves as one of the principal arrival points to To this destination, being the moat important Due it's connection with other major cities and airports Bringing more and more travellers and tourist to this Beautiful destination in the Sea of Cortez.
Loreto Airport Arrivals
This small air terminal as well as the destination, has little air traffic, even so, here you will find the scheduled arrival times during the day with the description of the flight and its origin, as well as flight code and its arrival status.
Loreto Airport Departures
In this section you will find the Loreto Airport schedule during the day, with detailed information mainly with schedules flights with their codes, destinations, airline carrier that manages it, and also flight status.
What Airlines Fly into Loreto Mexico?
Airlines offer different flight routes with different connections that vary according to the season, These are the most consistent offer connections to various points in the Mexican Republic as well as cities in the United States and Canada.
Calafia

Westjet

Alaska Airlines
Loreto International Airport Flights
These are the main flights that are made during the week and that arrive directly to this tourist destination:
TIJ Tijuana  6 flights / week

LAX Los Angeles 4 flights / week

HMO Hermosillo, Sonora 2 flights / week

GDL Guadalajara, Jalisco 2 flights / week

GYM Guaymas, Sonora 2 flights / week

LAP La Paz Baja California Sur 2 flights / week

SJD San Jose del Cabo, Los Cabos Baja 2 flights / week

YYC Calgary, Canada 1 flights / week
Airports near Loreto Mexico
These are the closest airports to this tourist destination in Baja California, the closest ones are to the sea and the Sea of ​​Cortez, although the airports in Baja California and closer by land remain as nearby ports, even so, with greater connections to international and domestic flights.
(CEN / MMCN) 217 ​​km
(GYM / MMGM) 224 km
(LMM / MMLM) 229 km
(LAP / MMLP) 235 km
(HMO / MMHO) 347 km
(SJD / MMSD) 356 km
(CSL / MMSL) 367 km
(CUL / MMCL) 412 km
(MZT / MMMZ) 602 km
(OLS / KOLS) 606 km
Scheduled Arrivals and Departures
Arrivals at this tourist destination are counted during the day, it is not a busy place with a lot of air traffic, but it certainly covers the need to provide a convenient and comfortable air arrival port for all visitors and residents of the place.
Scheduled flights of both arrivals and departures are scheduled a few days a week, currently few airlines cover that destination with daily frequencies.
Eventually new routes will be opened as the season progresses, and why not, in the time that this tourist destination is increasingly popular I have visited by new tourists.
What Airlines Fly into Loreto Mexico?
Many airlines have come and gone through the years providing flights and connections to this tourist destination, unfortunately, due to causes such as the price of fuel, the popularity of other tourist destinations, and the offer of cheaper packages to beach destinations in the republic, have made that influx to this town by the Sea of ​​Cortez, reduced compared to other parts of the beach towns in the country.
Currently these companies bring visitors constantly to this tourist destination serve as an excellent link for travelers who want to visit this place.
Loreto International Airport Flights
Currently several cities or important points both in the Republic and abroad, offer connections to their airports serving as a link to connect with major cities.
The main places to which it is connected and more frequently now, the cities of Tijuana near the United States border, the Los Angeles airport with many more connections to any part of the world, Calgary International Airport, and after cities in the nearby Mexican Republic like Hermosillo Sonora, Guadalajara Jalisco, Guaymas Sonora, La Paz Baja California Sur, San Jose del Cabo in Los Cabos.
Airports near Loreto Mexico
There are several airports near this tourist destination, those closest to those that are crossing the Sea of ​​Cortez, followed by a small difference from those found in Baja California Sur, just a few hours driving the closest one in the city of La Paz, and the next one in San José del Cabo.
Many of the visitors that visit this destination choose to move and know or visit the area of ​​Los Cabos, having entry or exit air ports and found in La Paz an area of ​​Los Cabos.
Loreto Mexico Airport Next to Nopolo
Just outside town, a few steps away, you won't have to worry About losing a flight because airport is miles away from your home resort.
As soon as you get to the airport, plenty ways of transportation Will be available and offered to you, from taxi, to car rental and by now.
Maybe a private transportation arranged in advance from your hosts.
Arrive to Loreto Mexico Airport LTO
If your plan is to get as soon as possible, don't want To worry about taking a bus for hours from La Paz, this might be A great choice for you.
Overtime and on season more flights and connections are added.
To this port, check in advance for flights, that are considerably reduced It's frequency on low season that is from July to October.
In that case, the La Paz Airport may be a better choice.
But don't worry, once you get to the mountain range the scenary
Is beautiful and worth the ride, you just enjoy.
Connected by Loreto Mexico Airport
This destination is well connected by air, land and sea, but it's location That have made this destination so popular among the travellers And some of the well kept secrets in the baja Is the unaccesible way to get it.
It Is comunicated by land, but you have to go thru a mountain range the beautiful Sierra de la Giganta, and the closest major city is La Paz, a four hour drive, has a larger airport and much more connected than this local Airport.
2 hours further La Paz is the Los Cabos International Airport.
That counts with major flights lines, connections, frequency.
You can arrive by boat also, with the Puerto Escondido Marina, that is more
For leisure than transportation.
Loreto Airport Mexico Map