Find great and fun Things to do in Loreto Mexico while on Vacations

Welcome to Loreto Mexico Things to do by the Baja Sea of Cortez side, this is a perfect setting for some great vacations some miles away from the always fun Loreto.
Loreto Sightseeing
This activity of enjoying and knowing the surroundings of this destination, is one of the main activities that take place in this place, from the moment that one arrives and settles in lodging, one asks oneself to be the first thing that this place should enjoy to begin to know it from end to end.

Loreto Mexico Things to do like tourist activities for the Loreto Sightseeing are varied and go from the main is to know the National Marine Park of Loreto, and in counterpart the mysterious and imposing Sierra de la Giganta.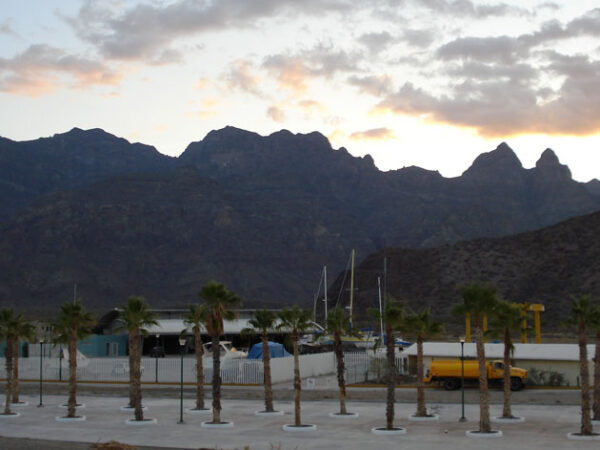 These Loreto Mexico Things to do like Sightseeing in Loreto  are complemented in the Sea, like snorkeling and diving to appreciate marine life and its diverse species that inhabit the world's famed aquarium.
Perfect Paddleboard Surf Spot
It´s location, away and secluded it is a blessed location with great beaches, very swimmable and safe, here you will find great activities and places to visit and see in the surroundings.
Baja Sea Kayaking
The biggest attraction for Loreto Mexico Things to do without a doubt is the Sea of ​​Cortez and it is almost mandatory to have to enjoy it when visiting this destination.
Make Sea of Cortez Baja Sea Kayaking a popular activity practically all beach destinations, as it is a very easy and fun way to enjoy the calm waters that are here.
You can enjoy activity at any of these beaches that surround the destination, but even more attractive is going to kayak trips to Espiritu Santo Island in a small tour that departs from the city beach.
In addition to kayaking there are other Loreto Mexico Things to do  such as stand up paddle or SUP, which is so popular especially in the calm waters of the Sea of ​​Cortez.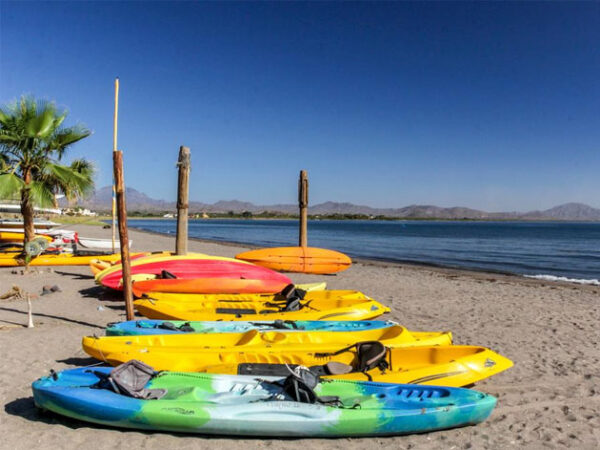 This way you can enjoy the National Marine Park of Loreto as well as Loreto Sightseeing of all the species that live there from the comfort of kayak or stand up paddle board.
In this place you will find the necessary equipment for these activities and others, such as snorkeling or diving qualified instructors to advise you and you can enjoy this activity and the attractions it offers to the fullest.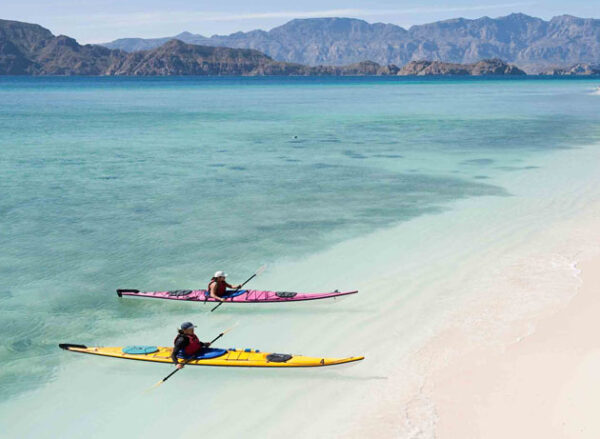 It is a great for kayaking, check among locals experts wich one could be perfect for you, as a beginner or as a very experienced kayaker.
What to do in Loreto Mexico Beaches and Sea of Cortez
There are some beaches all around, in which you could find nice spots to try and practice your skills, or just to learn new fun Things to do in Loreto Mexico.
Enjoy a day walking thru nature in a very safe environment where you will get professionally travel advisory by local experts.
Lot´s of birds, animals, and insects, Hours of fun in the wild awaits you.
Grab some guide in town to walk you for the best paths of the trail, so you won't get lost.
It is a nice and safe tour if you want to try something different than what the local beaches offers.
Fun Things to do in Loreto Mexico Baja California
From it's attractions, the best Things to do in Loreto Mexico while visiting is to take a tour to one the most famous and beautiful islands in the Sea of Cortez, have become the number one attraction.
Due to its popularity, sometimes it could be overcrowded on season, because this natural spot, needs some time to relax and recover from the hundred of visitors.
How to get there
Many tour companies will offer some professionally guided tours, they will advise you when is the best time to visit and get to the Islands of Loreto.
What to do and places to see in Baja Paradise.
There is a great offer of activities and one of the best we all enjoy is the food and drinks, there are lots of culinary options from mexican food to international and from fast food to fine dining options.
Thinking about the Attractions, and well the entire destination that is the Baja California Sur will take long to see and experience with so many places to see and great things to do in Loreto and almost everywhere.
Attractions
A destination such as this with so many little towns and fishing villages surroinded by  nice natural beauties all along the Baja California, combining the best beaches where everyone has it's own flavor and the attractions by itself are different from one place to another.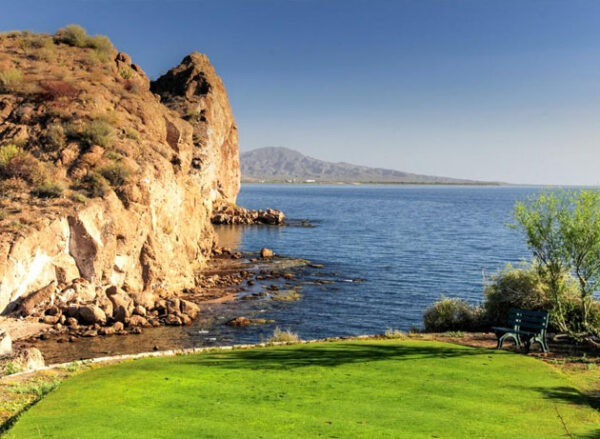 Developers saw the great potential for great investments on this location, to turn it into a Golf Resort destination putting Baja California in the map with a great challenging course.
What to see in Baja California Sur Mexico
Wherever you go, you will see lots of attractions the beautie and like depends of everyone likes where some will like to relax and stay the whole day laying back at the beach just watching the ocean and other getting deep into it, snorkeling, diving
Exploring thru several trail paths and roads into the hills and shores visiting and enjoying the lagoon watching the wildlife in it's natural habitat.
Diving National Marine Park of Loreto
Diving in coasts destination  at the Parque Maritimo Nacional de Loreto where the best experiences that can be had in the Sea of ​​Cortés, and by the opinion of many experts, one of the best places to practice this activity in the world.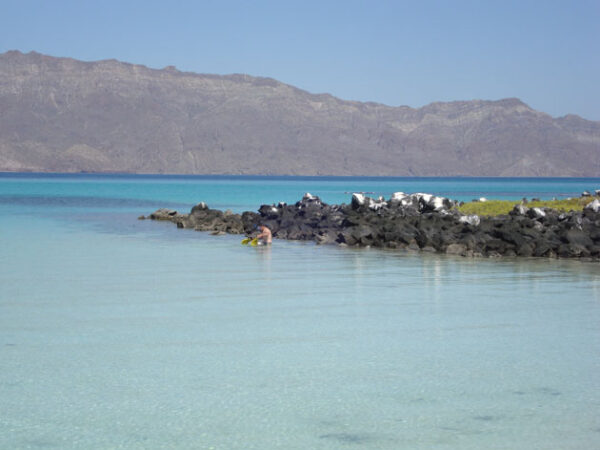 You can inhabit giant manta rays, as well as large banks of migrating fish, a turtle and tropical fish that are in the vicinity of the famous islands.
Anytime year roundis great to come and visit, it might be a little hot and humid during the summer time and maybe have a little rain sometimes tropical storms.
Besides that, the rest of the year is nice and mild
Enjoying af the local attractions more than just stay lockedInstead of just be locked into a hotel room watching tv will put and fill with all kind of experiences to colour your vacations exploring and connecting with new things ane places trying new activities and flavors, getting inmersed into a place.
Best Time to visit Loreto Mexico
The Best season that is the best Time to visit Loreto Mexico to enjoy this destination with the best Loreto Mexico Things to do, and mainly for visitors from the North, are during the months of October thru May, in which temperatures and weather is ideal since they are not extreme and can be enjoyed fully when you visit.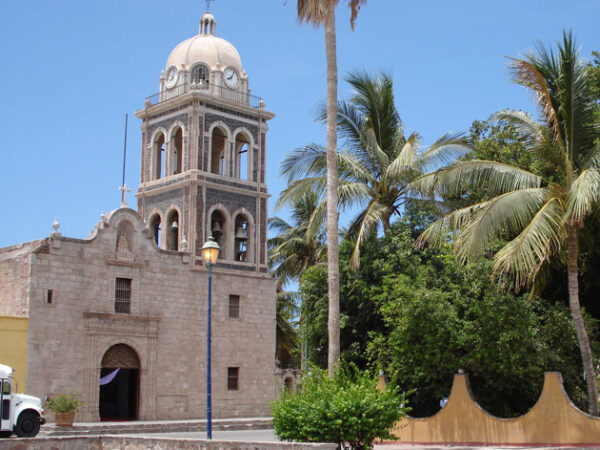 Rest of the year from the months of June to September, generally they are quite warm months and with a small probability of having a tropical storm, either of greater or smaller scale, still is the best Time to visit Loreto Mexico too.
In addition to that the humidity increases in this season, but having the good side that the room rental rates are lower, and the likelihood of Best Time to visit Loreto Mexico of being able to enjoy this destination just for you are only greater.