Welcome to Hotel Las Cabanas de Loreto BCS an Accommodation that is located just 200 meters from the beach of Loreto, a good option to enjoy this destination and its rich afternoons resting in their hammocks and refreshing in their pool.
Enjoy at Hotel Las Cabanas de Loreto BCS of  rooms decorated with a colorful touch to the Mexican style, with everything you need to enjoy a good holiday in a destination like Loreto in Baja California, without anything missing from a kitchen equipped with toaster and microwave, to a coffee maker and Refrigerator.
In addition to offering a Continental breakfast, it has common areas such as outdoor kitchen and BBQ areas.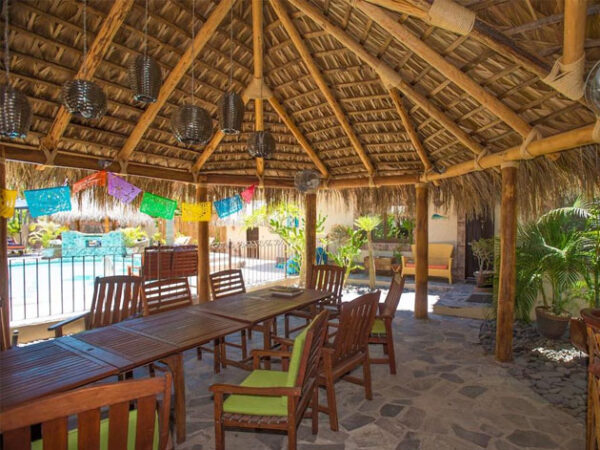 Its privileged location just 2 minutes walking to downtown Loreto and the points of interest of this magical town where you can find in all the great variety of restaurants and clothing stores and Souvenirs, make it the ideal place to enjoy a good holiday.
its proximity to the Malecón and the beach makes it easy to come and go and sweat the attraction or consider this destination.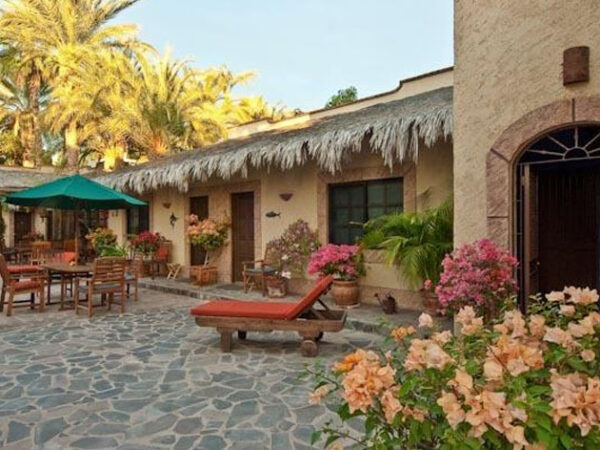 Hotel Las Cabanas de Loreto BCS Accommodations
This property and has several options for accommodation for its guests, starting with the famous Cabañas that are studios available for rent There are several options to stay all equipped with Queen Size bed and amenities such as television, DVD, went as well as the kitchenette equipped with everything needed in the microwave toaster and a small refrigerator as well as a coffee maker with its respective coffee grinder.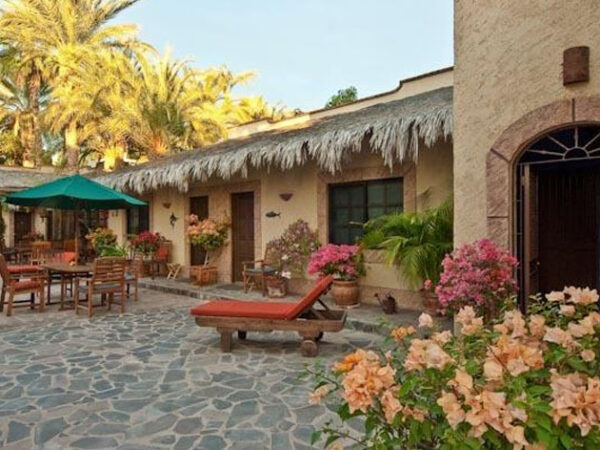 The property has a swimming pool and hot tub, as well as laundry service for guests, it is in the whole property, and if necessary, has beach equipment combo chairs and umbrellas as well as snorkeling equipment at your disposal.
Casitas that are a beautifully decorated apartment and has two rooms and partial views towards the mountain and the sea, in addition to a bathroom air conditioning, washer and dryer and full kitchen, as well as a room and a small patio. each room in this house has two twin beds that can be put together and make a king bed.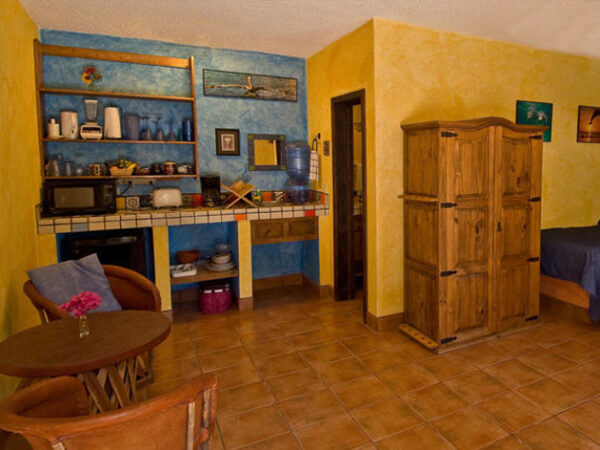 La Casa de Loreto is a beautiful two-story property with a view to the ocean and is fully furnished with air conditioning, has 2 Master Suite rooms each with its king size bed and full bathrooms in each, in addition to having a large kitchen that is fully equipped equipment for a bbq on the terrace, this house is ideal to accommodate up to 4 people comfortably.
Hotel Las Cabanas de Loreto BCS  Mexico Map
You may like this: